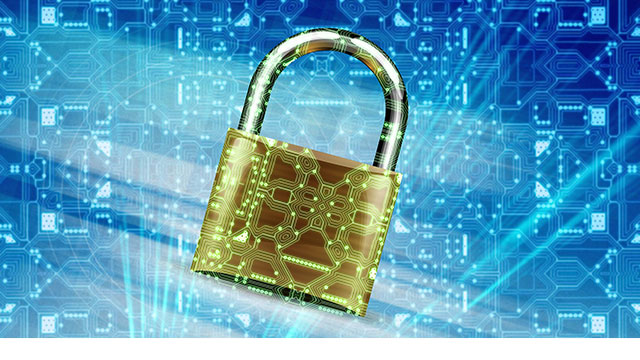 How Much Control Do You Actually Have Over Your Data?
So, you've been able to carve out a relatively successful niche in the world of e-commerce. Congratulations! Whether you're selling your own crafted goods on Etsy, electronics accessories on Amazon, or smaller goods on eBay, this success comes at a cost. In this case, the cost I am referring to does not involve selling fees/commissions/etc., but rather your data—a priceless commodity easily overlooked in the bustle of setting up your online store, creating your social media marketing campaigns, managing your suppliers, and engaging your consumers post-checkout.
There are hundreds of digital tools and platforms available to manage your e-commerce business, from creating an online store on Shopify—where you can be up and running within hours—to multi-carrier shipping platforms that consolidate all of your orders into a single console with the goal of simplifying the management of your business. All of these tools and platforms require some type of data which is gathered from your product catalog, pricing and promotions, and—most importantly—the final order. Detailed order information is the "Holy Grail" for these digital platform-based companies and drives competition.
Why, do you ask, is the data surrounding an order so important? Well, let's quickly explore the types of information—"data"—a typical order is comprised of and how companies can benefit from them:
Seller/Merchant Information
Marketplaces are really keen on the order details, as they help to build seller profiles based upon the types of goods sold, reviews, location and volume. Furthermore, order information could be highly beneficial to a marketplace that provides fulfillment services in deciding where to establish its next distribution center, based upon seller density in a geographical area. Seller rating then becomes yet another driver that impacts where and how your store is represented on your respective sales platform. eBay even provides labels such as "Top Seller Plus," which ultimately helps drive buyer confidence and, in turn, higher sales for you, the seller/merchant—and even perks like a 10% discount on final value fees1.
Buyer/Consumer Information
Everyone from the digital sales platforms/marketplaces to social media outlets revel in this information. Buyer/consumer information is essential to direct marketing campaigns, through both traditional and digital forms of communication. The latest trend is all about consumer experience management to streamline communication with the consumer and facilitate things like returns, tracking and service rating. Couple this with the consignee's purchased goods; you have now empowered the algorithms embedded within these digital marketplaces/web platforms to "suggest" similar products to your consumer through machine learning—products which may not necessarily be from your store.
Address information is also vital to track growing e-commerce markets, primarily in two areas: the growing GDP of that country/region and the destination market's evolving trade policies.
Product/Price Information
What you sell and at what price can be of immediate interest to digital platforms as they mine the fastest-growing products and trends. Certain marketplaces like Amazon are also retailers that tend to source and sell their own brands—such as "AmazonBasics"—based upon your product information, for their own profits. Additionally, if you are selling the same product through multiple sales channels, price is also a factor. Digital platforms have the ability to check and manage real-time pricing strategies based upon what's listed and the average selling price of those goods.
And let's not forget about product reviews. This vital piece to your online business rounds out the mining capabilities of these digital platforms. It's not only about what you sell, but how the products are perceived by the buyer/consumer. This feedback loop is essential in reinforcing buyer confidence, and is typically available as a filter option, as buyers can specify a minimum rating for the product they would like to purchase.
In the end, whose data is it anyway?
Data and its many uses are spawning a new digital commerce industry marketed to help predict trends and optimize forecasting, sourcing and pricing strategies, among a whole host of other factors. How much control do you lose as a seller enabling such an ecosystem? Are you ultimately helping the competition?
Here are some points to help you navigate through this new data-driven world:
Keep your data close by limiting the number of systems you readily provide your sales, order and customer data to. This is a bit more challenging if you are just starting out. However, if you are a larger retailer/seller, then exploring platforms where there's a bit more control and customization available—and management of information into your enterprise resource planning (ERP) system—can help minimize the amount of your data that is made available on these platforms.
Thoroughly read the fine print when subscribing to an online or digital service and limit your selection to those providers who do not resell your information. If applicable, renegotiate the terms with the providers to cater to the needs of your business.
Constantly evolve your product portfolio. Keep pivoting, whether it's the product, sales channels where the product is sold, or even how it's priced. As you change, the blueprint for your profile will also change.
For more information on how DHL eCommerce can be your trusted partner to help grow your business end-to-end, locally or globally, please visit https://www.logistics.dhl/us-en/home/our-divisions/ecommerce.html.